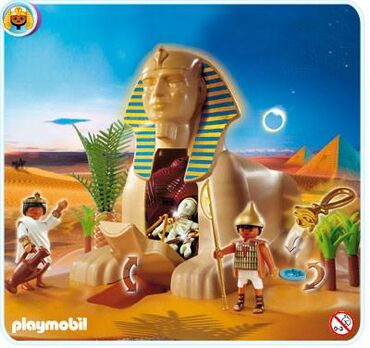 Playmobil is a toy company founded in 1974, and still sells today.Where playmobil was invented called is Zindorf [german town] The inventor of playmobil is Hans Beck, on the 6th of May 1929-30 january 2009].Hans designed the characters in 1971 but due to the global energy crisis first sets in 1974.Today playmobil is the popular german toy company and some of the popular toy companies in the world, but playmobil has many competitors like mega bloks and lego.Playmobil makes also many promantional sets likes the UE worker.Playmobil was done before the crowd sets in many countries.Now there are only in germany,usa,spain,malta,greece,canada,argentina,poland ,french,holland and israel.expos: in the world playmobil has many fans.some of them like's to make custom figures and to create colorful worlds .today there are forums and fan sites for this fans.sometimes they want to make an expos like's the spainish forum
aesclick
that make's amazing diodramas with many customs and sets.some of the adult fans sell's their collections due to make's money with rare sets.today sets from estrella company [brasil],canadian sets from irwin toys or old sets are really rare.most of collectors of playmobil sets can buy some rare sets in many money .playmobil done before sets also in: japan,brasil,australia,hong kong,korea,mexico and england.all figure has her design style and make's many combinations for fun,fun fun!
Ad blocker interference detected!
Wikia is a free-to-use site that makes money from advertising. We have a modified experience for viewers using ad blockers

Wikia is not accessible if you've made further modifications. Remove the custom ad blocker rule(s) and the page will load as expected.