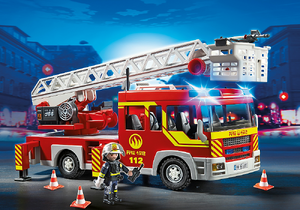 Battle against multistory blazes with the Ladder Unit with Lights and Sounds. Use the extendable ladder to save someone from highest of windows or aim water at flames on the building's upper levels. Upgrade this set with the RC module (#4856) for added fun! 2 x AAA batteries required. Dimensions: 15.4 x 5.1 x 6.7 in (LxWxH).
Ad blocker interference detected!
Wikia is a free-to-use site that makes money from advertising. We have a modified experience for viewers using ad blockers

Wikia is not accessible if you've made further modifications. Remove the custom ad blocker rule(s) and the page will load as expected.